An Attorney for Everyday People
Montgomery County, Maryland
(also serving Howard, Anne Arundel and Baltimore Counties)
240-408-5393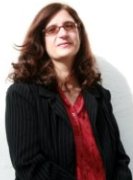 Located in Montgomery County. Also serving the following counties:
Anne Arundel

Baltimore

Howard
Quality Representation
Reasonable Rates
My law firm is for everyday people. You know the ones who think they can't afford a lawyer. The ones who don't have a huge savings account set aside "just in case" of something major like a divorce or a custody battle. I never forget behind every case there is a person. A person who needs someone to stand up for them. Someone that will listen, understand and explain the law.